New website of Daetwiler AG
Daetwiler AG is a Swiss general contractor for waste disposal services of all kinds - including recycling, production and trade of raw materials, transportation and installation of waste containers.
Before the beginning of our project, there was no uniform website of Daetwiler AG. Instead, there were 5 different websites for the 5 different companies, each with completely different styles. Our challenge was to unite all the content, structure it and create an attractive and modern website, which is based on the new Corporate Identity.
Activity field of the company:
Waste disposal, recycling, transportation and installation of waste containers
Scope of the project:
Individual design of the website
Development of different icons for all the services
Creation and editing of the texts for the website
Development of the "waste disposal matrix", which structures all the information about different waste types and present it in a simple and clear way
Individual programming
Basic search engine optimisation
Main page and subpages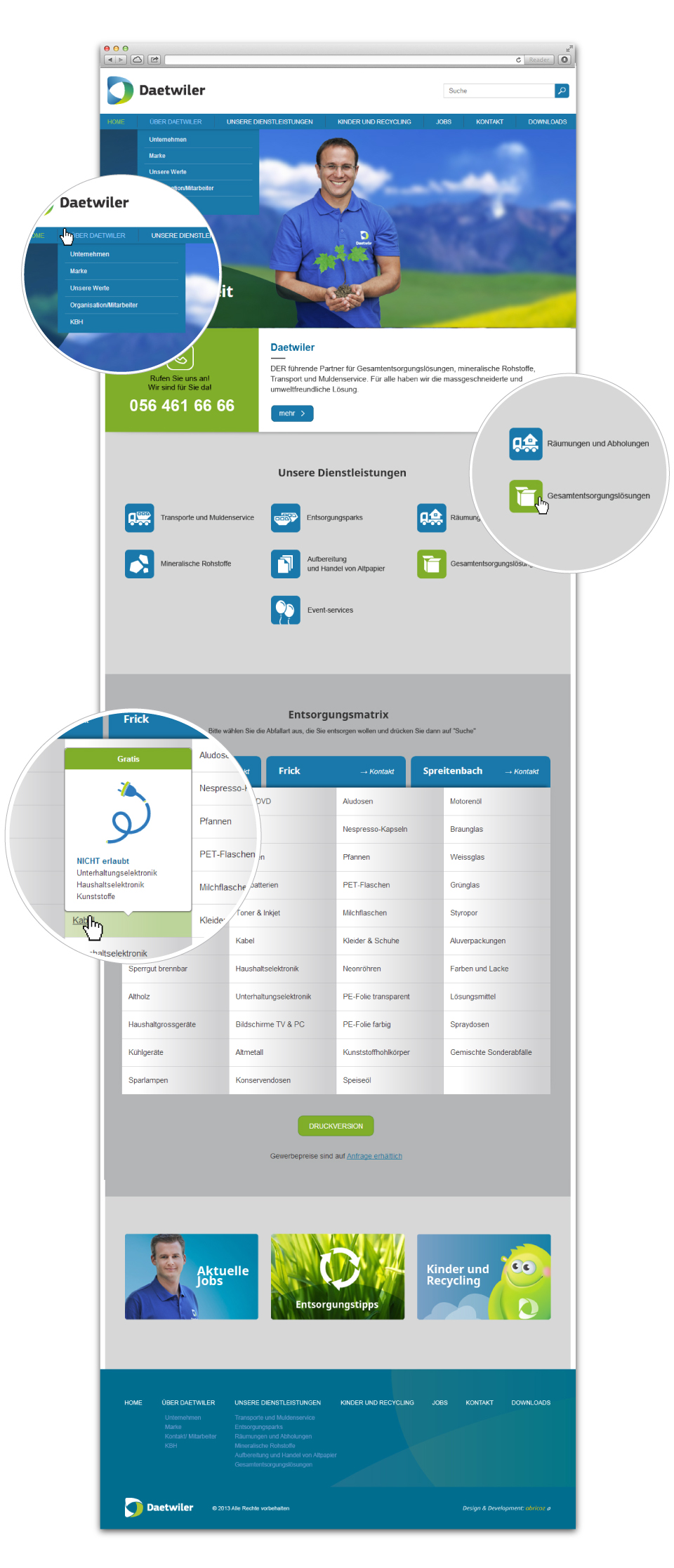 Subpages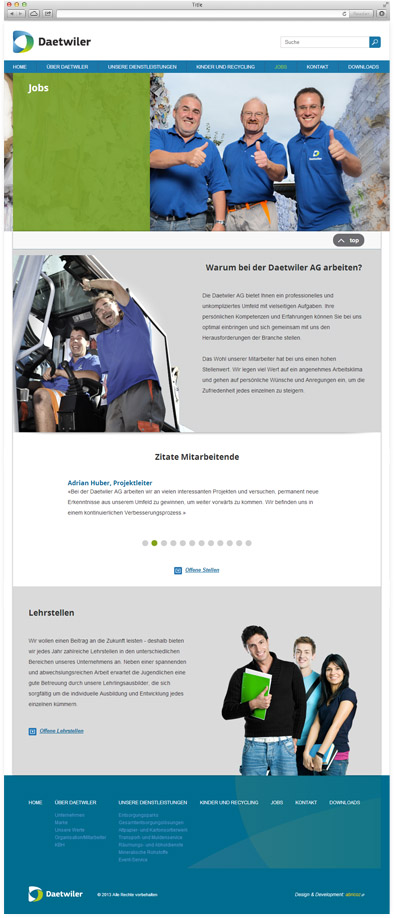 Icons