Corporate mascot of Daetwiler AG
Daetwiler AG is a Swiss general contractor for waste disposal services of all kinds - including recycling, production and trade of raw materials, transportation and installation of waste containers.
Among the company's customers are not only large corporate clients, but also private households. It is for these people, but rather for their children, the company decided to create a corporate mascot who teaches children from early on how to properly handle the waste and in general create a positive image of the whole topic. Thus, the task was to create a funny mascot who likes/inspires children as well as create some materials that playfully tell/teach children how to deal with waste.
Activity field of the company:
Waste disposal, recycling, transportation and installation of waste containers
Scope of the project:
Corporate mascot
Illustrations for the leaflet with stickers
Design of souvenir products
Motives for coloring
Daetli-Pass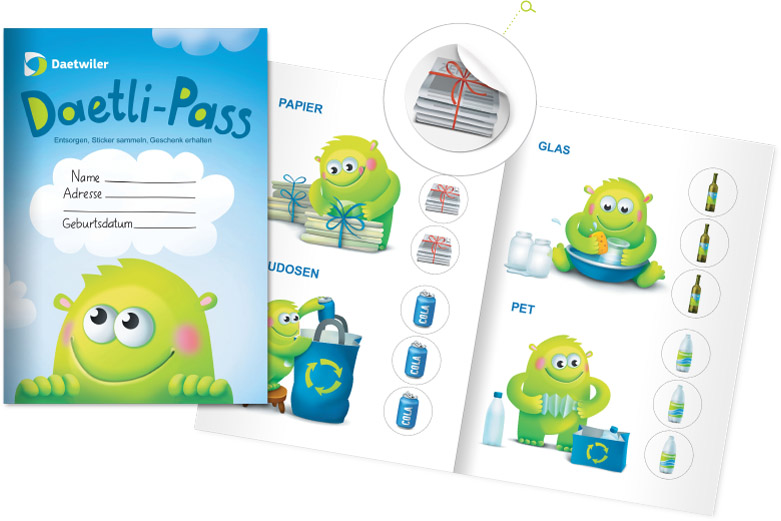 Daetli shows how to prepare the items for recycling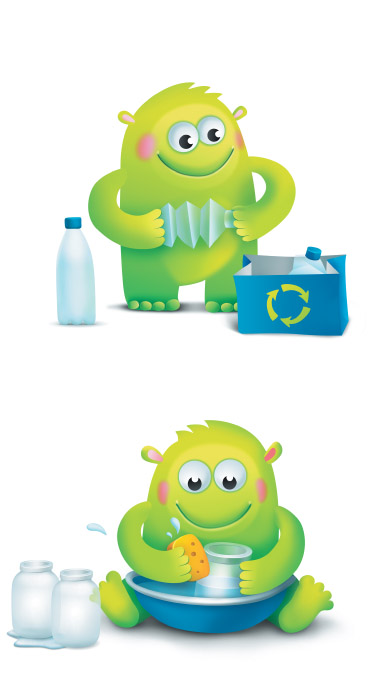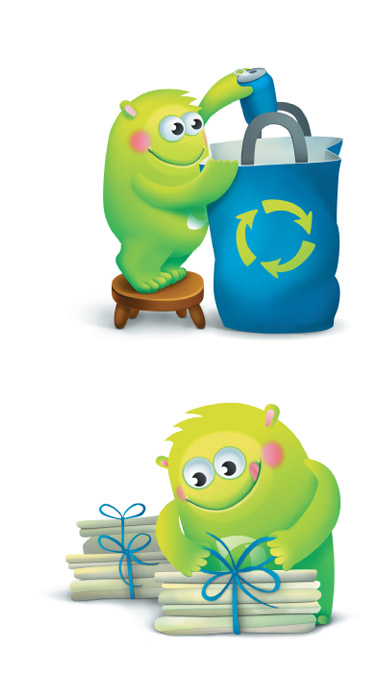 Icons for Daetli-Pass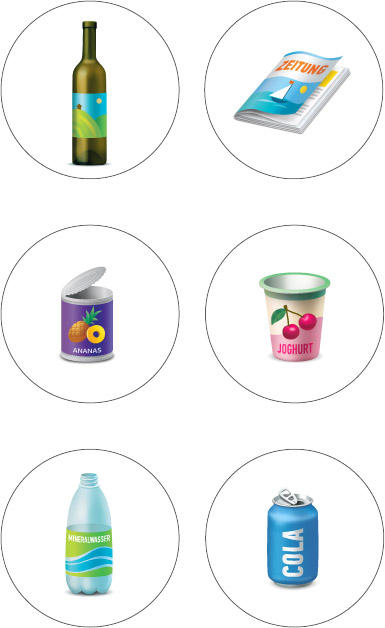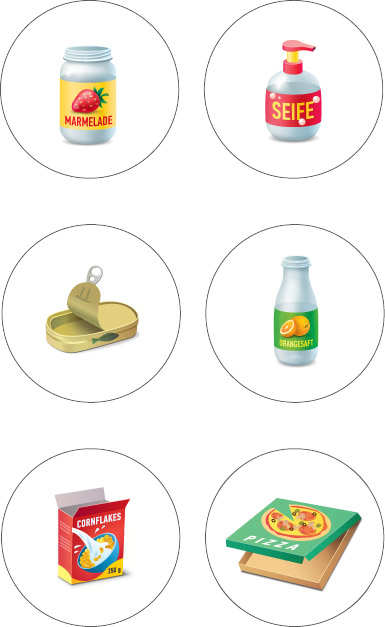 Coloring book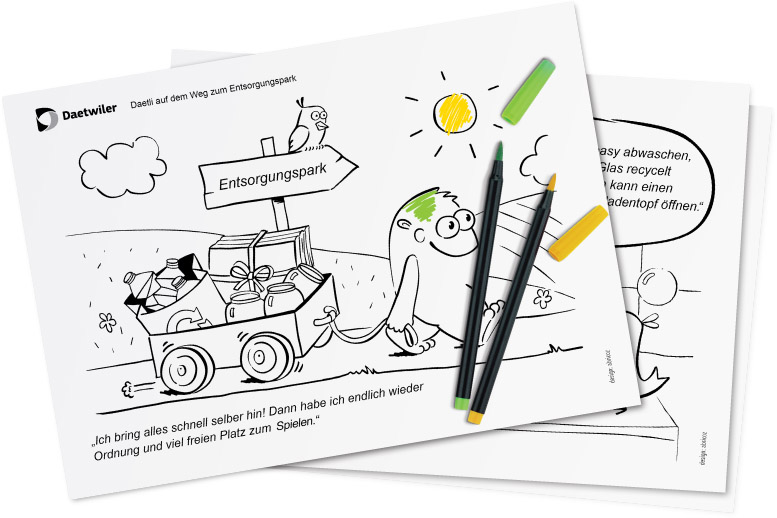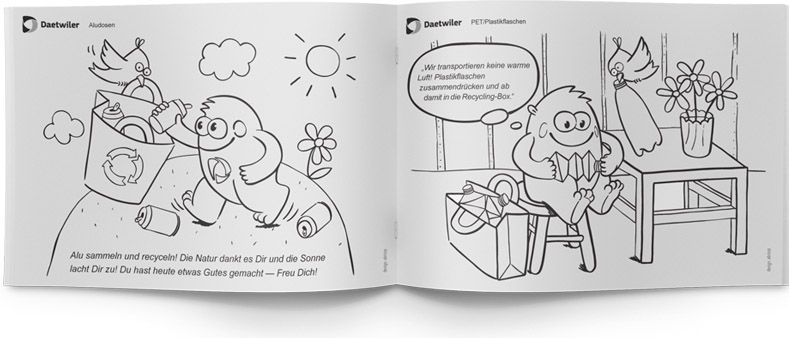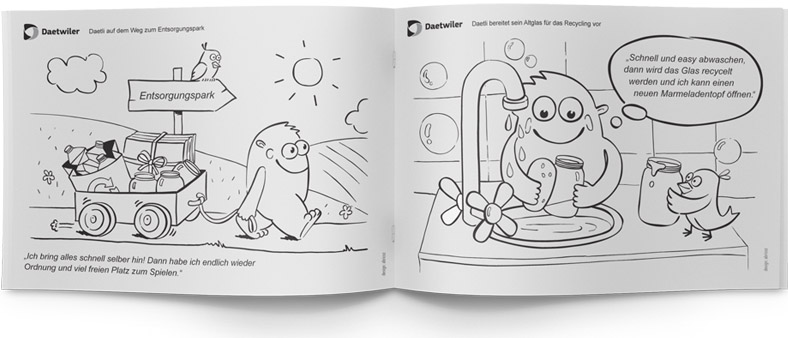 Candy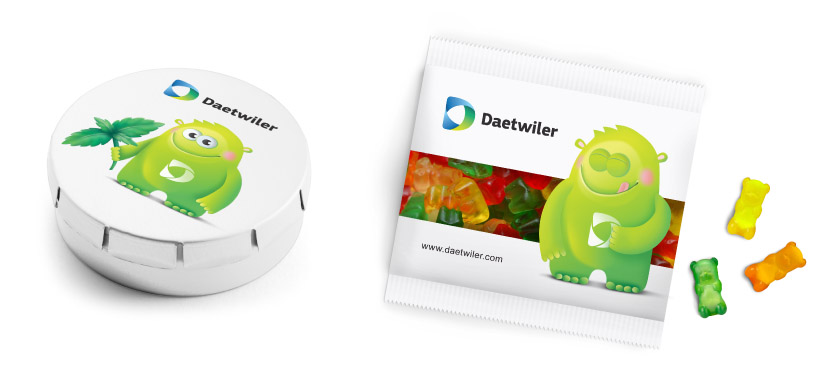 Process

Daetli evolution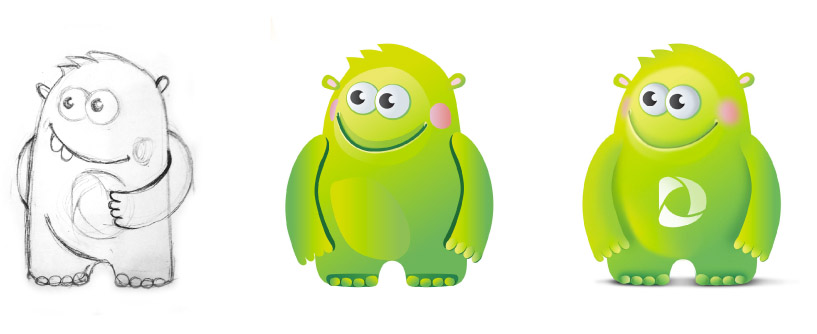 Live