The brochure for Chemia Brugg AG
Chemia Brugg AG is a Swiss supplier of chemical products for the variety of industries: water purification, cleaning of swimming pools, hygiene, industry and consumer goods.
The goal of the company was to create a new, modern and attractive brochure which describes its services and solutions. It should have a clean and minimalistic design. abricoz used large, beautiful images, a minimum amount of text and a clean, uncluttered layout to fulfil these purposes.
Activity field of the company:
Sale of chemical products
Scope of the project:
Strategy workshop
Design and layout of the brochure
Photo shooting and photo editing
Translation and text editing
Cover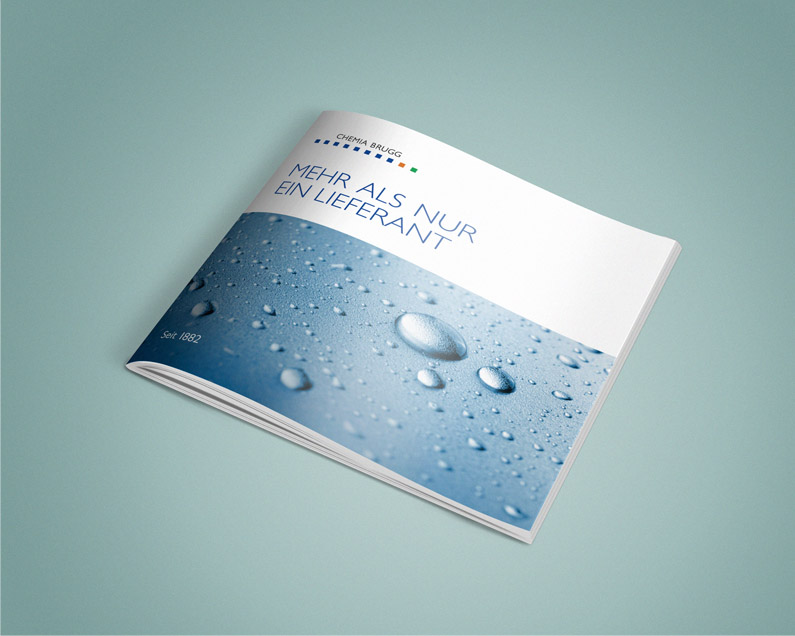 Pages