Design of a bar-container for Daetwiler AG
Daetwiler AG is a Swiss general contractor for waste disposal services of all kinds - including recycling, production and trade of raw materials, transportation and installation of waste containers.
Daetwiler AG was a sponsor of the town festival "Brugger Stadtfest" in Brugg, Canton Aargau, in May 2013. The company wanted to make use of this opportunity and to present its new Corporate Identity to the broad public. One of the key elements of the overall concept of the company presence at the festival was its own bar-container. abricoz' task was to create a strong and memorable design of the bar which on the one hand creates a connection to the recycling/waste disposal topic and on the other hand presents the new Corporate Identity of Daetwiler AG. Moreover, it should have a fresh, cool and positive design, which contradicts in some way the general perception of the field of recycling/waste disposal.
abricoz' solution: create a connection to the main activity of the bar – drinking – from aluminium cans or plastic bottles and to show the recycling process in a funny/fresh way. The whole illustration was drawn by hand.
Activity field of the company:
Waste disposal, recycling, transportation and installation of waste containers
Scope of the project:
Series of different illustrations to create the design for the bar-container
Bar-container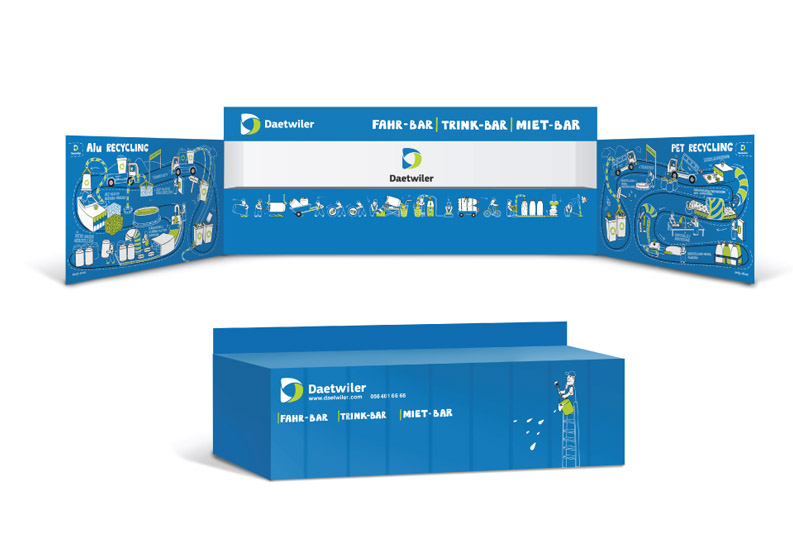 Illustrations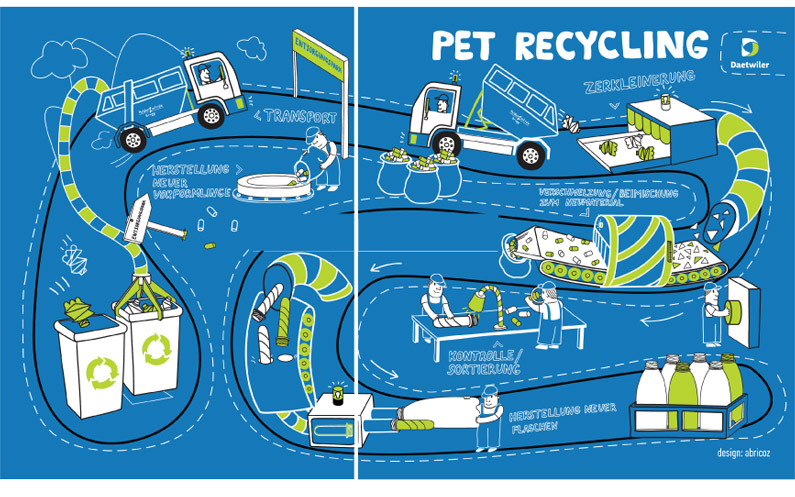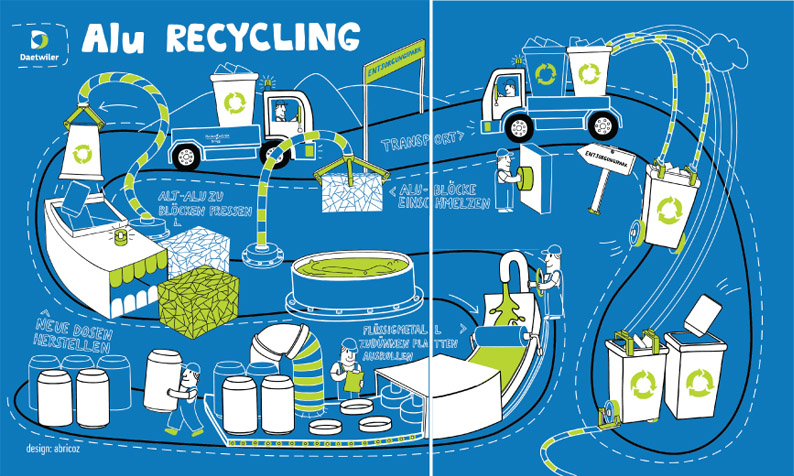 Details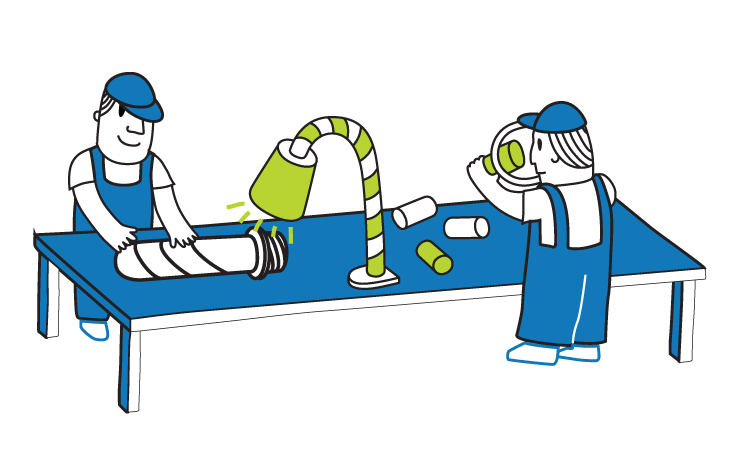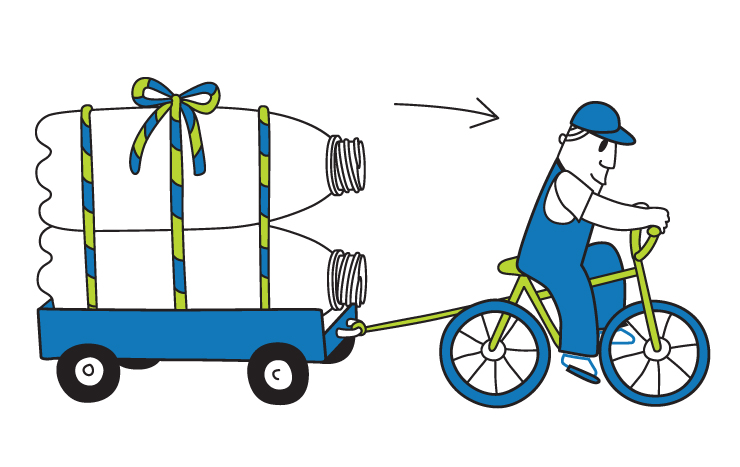 Live